Words: Raeven T. Bostic
It may be spring, but in some places, it's still feeling like winter!! That doesn't mean you have to put your winter clothes in the back of the closet!!
Transform your winter attire into cute spring ensembles!!
Check out these looks below:
1. The Chunky Sweater
…While a cozy knit is a winter must, it's also an essential transition piece. When temps start to rise, copy Jamie Chung and partner it with a floral mini. Roll up the sleeves to ace that effortlessly stylish look.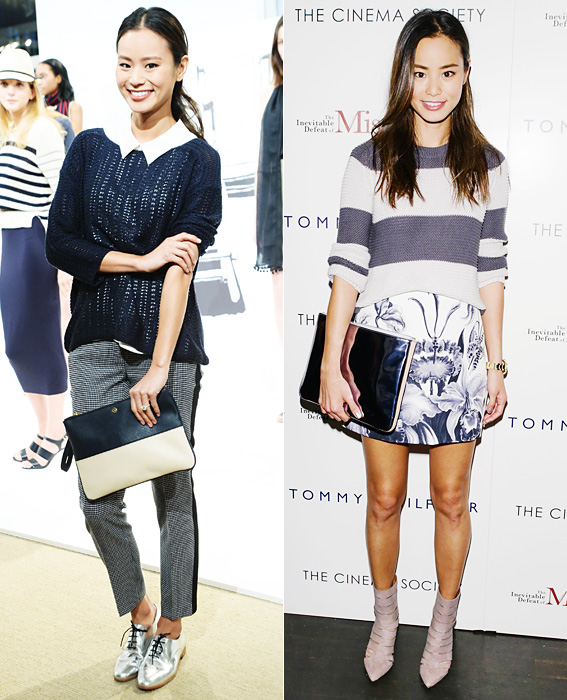 2. The Flannel Shirt
…Traditionally, plaid is for casual fall-ready ensembles, but Olivia Palermo reworked hers for spring. Follow her lead and ground an otherwise too-formal skirt with a flannel top.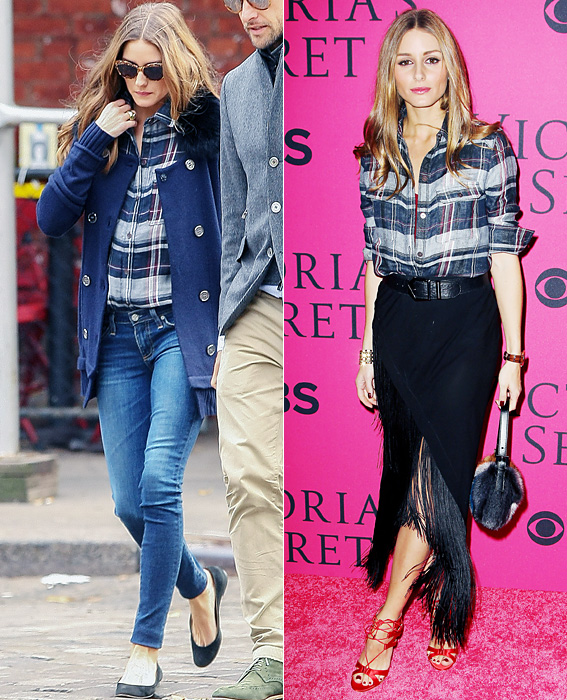 3. The Turtleneck
…Don't store your turtleneck away just yet. Follow Chloe Grace Moretz's lead and layer the cozy piece under your sleeveless springtime dress. Genius!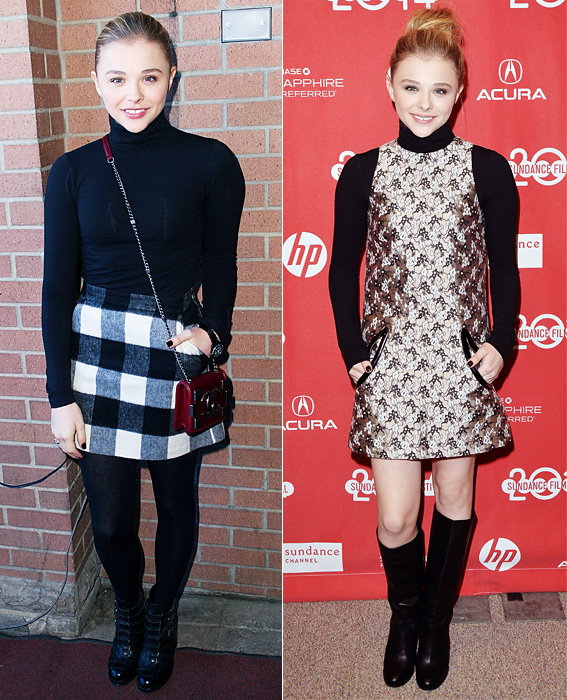 4. Leather Pants
…Rosie Huntington-Whiteley translated her love for leather bottoms from season to season, trading in her sweater for a breezy blouse (and worked in her favorite animal print along the way)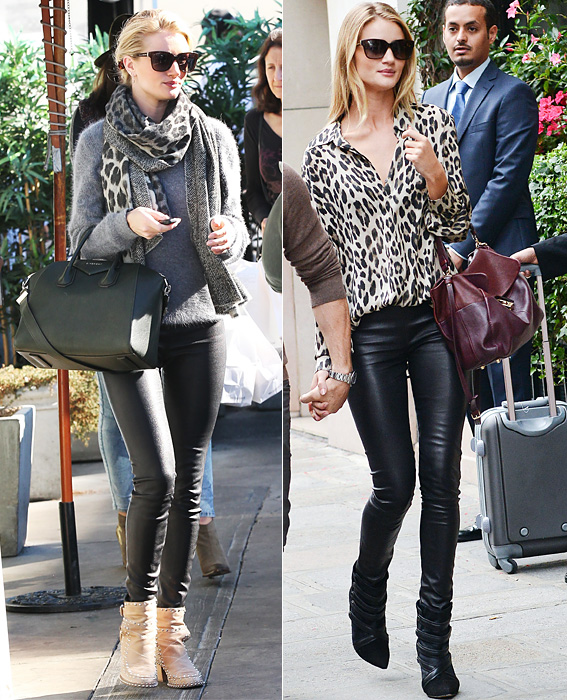 5. The Maxi Skirt
…Miranda Kerr reinterpreted her dark maxi skirt for hotter climates by pairing it with a fun tie-dye tee—a clear, playful nod toward summertime fun.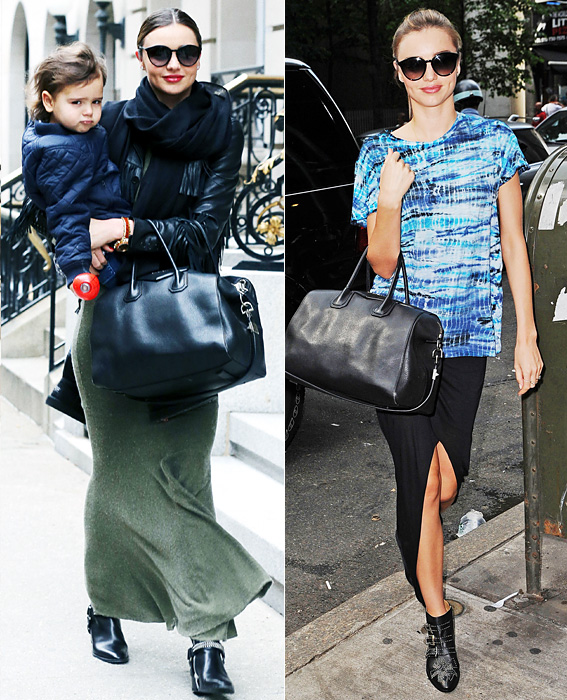 6. The Leather Moto Jacket
…Make the classic leather moto jacket work double-time. Copy Olivia Munn and swap pants in favor for a printed midi when the sun's rays strike (bonus points if your jacket has color).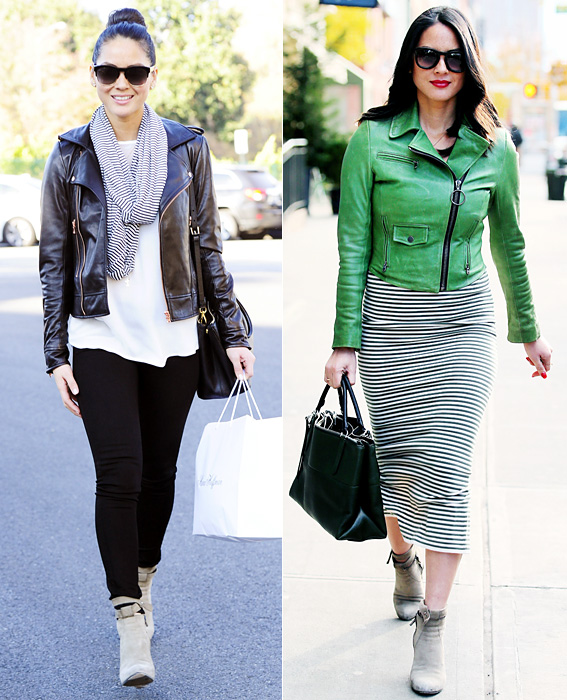 [In Style]