Words: Raeven T. Bostic
Everyone loves a something-from-nothing story, and August Alsina's story is definitely one to hear. What we learn from the release of his debut album Testimony, is that August never had it easy and that his tenacity and hustler mentality got him where he is today, instead of being another statistic. Hailing from New Orleans, Louisiana, Alsina stays true to the genres of R&B and hip-hop without compromising his artistry. Easily becoming a force to be reckoned with in the music game, August keeps it all the way real and pours out nothing but honesty on the 14-track project. Infused with personal tales of his rocky road to fame, personal struggles, and in true R&B style, serenading the ladies with thuggish yet sweet ballads, Testimony marks Alsina's introduction and stay in music.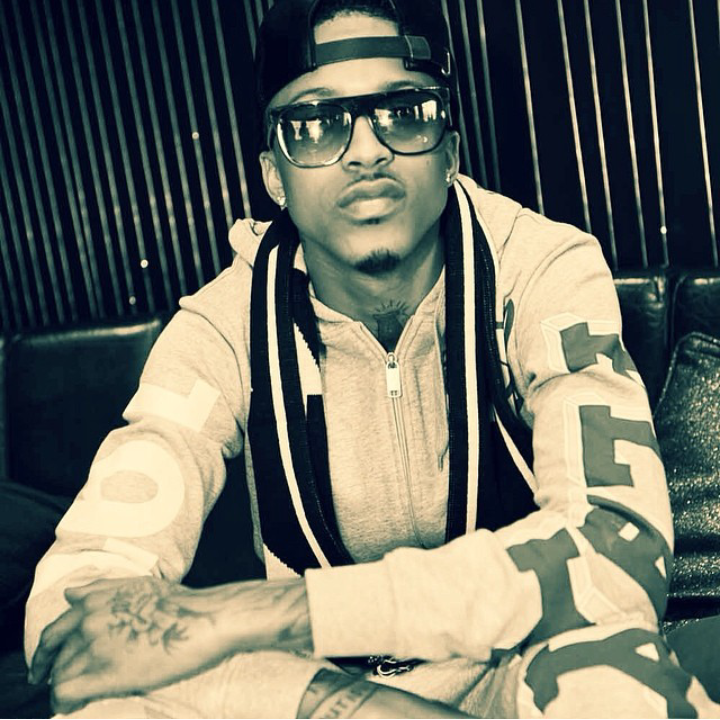 "I'ma tell the truth and the whole truth 'cause there ain't no need to lie," he sings on the album's opening track "Testify," setting the tone for the entire album. August gives the listener a 4-minute background story of himself, sharing daddy problems, dropping out of school, and selling drugs just to have a meal. Often compared to Chris Brown vocally, August's story-telling abilities is very reminiscent of Lyfe Jennings, who brought the 'street-crooning' sound mainstream. August's way of singing each word is so captivating, it forces the listener to pay attention, instantly connecting with his heart and soul.
This is noted again in "Make It Home," another song about Alsina's pitfalls. "See I done dodged a couple shots/Served a couple of blocks/Hit a couple corners, tryna shake a couple cops," he sings over the guitar laden beat. We also see his vulnerable side as he expresses his fears. "I'm hoping I don't go back to the trap," he says. But being the type to prepare in advance for tragic situations, August leaves his checklist of instructions for his lady love: "tell my mama that I love her, leave flowers for my brother…take some money to my sister, I don't want her chasing after ni**as." Throughout the song, August makes it clear that he's just like any other dude in the hood; doing what he has to do to survive!
Although August is speaking to the fellas at the intro of the album, he makes sure to leave room for the ladies. On "You Deserve " and "No Love," August pours his heart out to the ladies in a truthful way. He let's his boo know that he's not the type to settle down, "I ain't tryna ruin your life/If anything I'm just tryna make it right," he sings on "You Deserve." On the Drumma Boy produced song, "No Love," he repeats his stance on settling down, but giving his girl the option of just hanging with him and enjoying his company.
He turns things up a notch on "Porn Star," a pure R&B song filled with electric guitars, snares, and a slow beat. In addition to "Porn Star," the piano filled ballad "Kissing On My Tattoos," sure to woo his lady, is pure baby-making music! In an impressive falsetto, Alsina sings out seductive and inticing lyrics like "she rides me like a porn star" and "I don't want nobody else but you kissing on my tattoos."
Alsina has gained much attention for his sound, fusing R&B with a thuggish hip-hop vibe, which he brings on tracks like "FML" featuring Pusha T, "Ghetto" with Yo Gotti and the Fabolous-assisted "Get Ya Money." Other heavy hitting features include Rick Ross on the soulful-Godfather-like "Benediction" and the previously mentioned "Make It Home" featuring Jeezy.

Testimony answers the question of if Alsina can deliver more than trap-soul R&B. This debut project proves he is more dimensional than the "I Luv This Sh*t" track that saw his stardom. It's clear on each and every track that August is vocalist and can easily contend against the best out there like Chris Brown and Trey Songz. Lyrically, he offers something new and fresh that's been missing in the world of R&B from men for the past few years.
August's realness and authenticity got him to where he is now. Testimony, is sure to keep him here!
***
–Dont Skip: Mama, Kissin On My Tattoos, Make It Home
'Testimony' Tracklist:
1.) Testify
2.) Make It Home ft. Jeezy
3.) Right There
4.) You Deserve
5.) No Love
6.) Porn Star
7.) FML ft. Pusha T
8. Grind & Pray/Get Ya Money ft. Fabolous
9.) Ghetto
10. Kissin On My Tattoos
11.) Ah Yeah
12.) Mama
13.) Benediction ft. Rick Ross
14.) I Luv This Sh*t ft. Trinidad James
15. BONUS: Numb ft. B.o.B. & Yo Gotti
16.) BONUS: Grind & Pray **
17.) BONUS: I Luv This Sh*t [Remix] Ft. Trey Songz & Chris Brown